January 15, 2021
Dave Miller
Greetings and Happy New Year from Michigan's Great Southwest! A beautiful thing about the wine business is – time marches on for the grapevines and aging wines – no matter what is happening in the world around us. It's comforting working with the vines or last year's wines as we continue another trip on the endless round.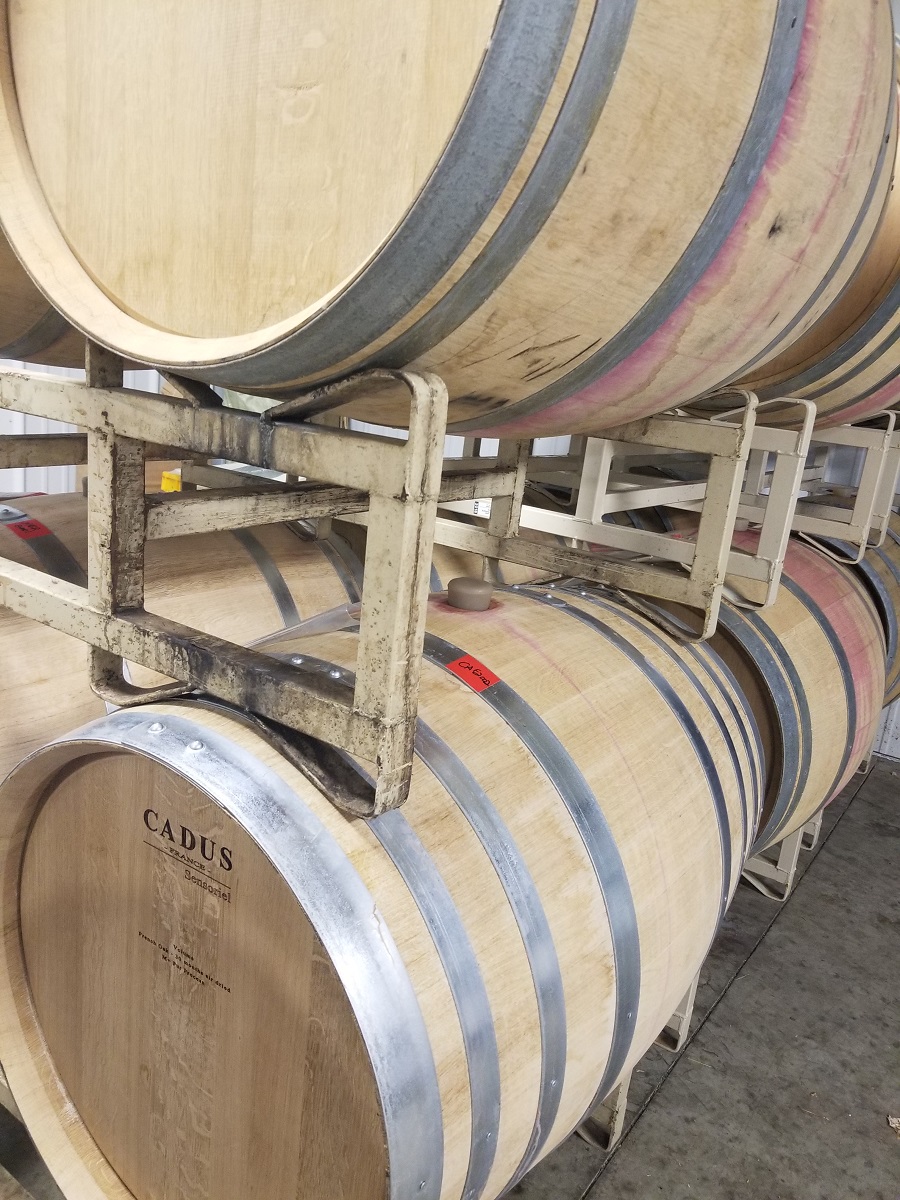 Vineyard News:
The mild winter has been gentle on our vines with no temperatures low enough to cause cold damage. These are typically the coldest days of winter so we are relieved that there is no Polar Vortex in the forecast.
During this time the vines complete their winter "rest" period. Once rest is complete the vines will begin to respond to warm days to come out of dormancy next spring. There is always a chance of frost damage in spring but we will worry about that later. Right now we're happy the vines are resting well. Annual vine pruning has begun in the mild conditions and we are looking forward to another great vintage in 2021.
Winery News:
The 2020 vintage was as good as it gets in southwest Michigan. The warm dry summer led to a warm, dry autumn, perfect for ripening grapes to ultimate maturity. The new wines all show signs of greatness. All have been racked off fermentation sediment and are resting / clarifying over winter. We have two batches of Chardonnay this year, one produced with barrel fermentation and aging, the other fermented in stainless steel and aging in barrels. The wines are very different and know you're going to like them as much as we do! The Reserve Reds are going through "elevage" or the process of morphing from harsh, tannic, young wines, to refined and elegant mature wines. The process takes a year in the cellar but we like what we're tasting so far.
New Wine Release:
2019 Pinot grigio, Leelanau Peninsula: Our newest Pinot grigio was produced using fruit from the Leelanau Peninsula appellation from the 2019 vintage.
You may recall that we had no vinifera grapes in southwest Michigan in 2019 due to the Polar Vortex which killed our vines to the snow. So we sought fruit from our friends to the north so we could keep as much Michigan content as possible in the 2019 vintage. The wine is light straw color with hints of Granny Smith apply, honeydew melon and a touch of lime zest. The palate shows bright acidity perfectly balancing the flavors and leading to a refreshing finish. We know you're going to love this as much as we do!
Tasting Room Reopening:
We will reopen the tasting room for wine tastings and wine by the glass beginning Thursday, February 4th. We will still be operating with COVID capacity restrictions and, requiring masks on customers until they are settled for tasting, but we will be open! So come see us and try the new Pinot grigio!
We are now licensed to ship to Indiana (Woohoo!); Illinois and Michigan. Call 269 281-0098 or email This email address is being protected from spambots. You need JavaScript enabled to view it. to place an order/
Events:
The Magical Ice Festival will be Friday, February 5th, through Sunday, February 7th. The sculptures will be spread out a bit more and there will be no Ice Wars competition, but the festival will continue as scheduled! So come to St Joe and enjoy the best Ice Festival in southwest Michigan!
March Mannequins: Friday, March 12th, 7pm – 8:30pm.
Wine Specials:
5% off 4 bottles; 10% off 6 bottles; 15% off 12 bottles; 20% off 24 or more bottles