White Pine Winery
Southwest Michigan Winery and tasting room
Traminette
A cross with Gewurztraminer, Traminette shows off with intense aromas of apricot, orange zest, honeysuckle and rose like its well known parent. The flavors pop with a hint of sweetness that leads to a satisfyingly long finish. Perfect for any occasion, Traminette pairs well with salads, mild cheeses and curries. Medium. R.S. 2.5%
Ice Wine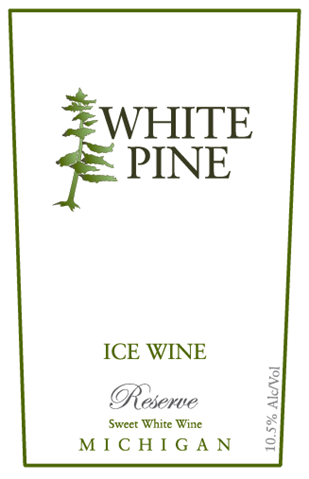 The classic dessert wine produced from grapes naturally frozen in the vineyard in the old-world tradition. Intense aromas and flavors of honey, pineapple and apricot dance in an amber liquid more like nectar than wine. This is dessert in a glass that you want to savor sip, by sip. An ethereal experience you won't forget!
Reserve Riesling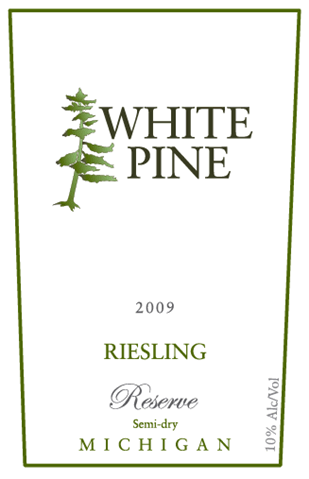 Peaches, mango and honeysuckle define this wine. The aroma's leap from the glass and are followed by juicy, mouth-watering flavors supported by crisp acidity and a hint of minerals. Great with on its own or with spicy foods, Asian and fusion cuisine. A classic from our own backyard!
Reserve Merlot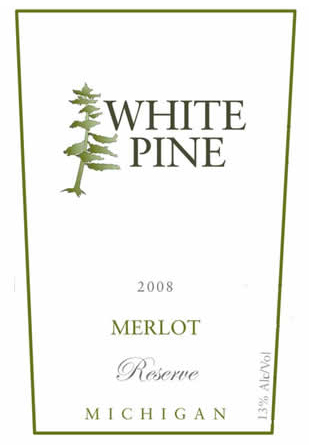 The classic grape as expressed by our wonderful Southwest Michigan climate. Rich aromas of Dark Cherries, brambleberries and allspice are followed by a velvety soft, rich palate. Aging in oak barrels for 12 months integrates and softens this wine into something truly special. Sip it by itself to experience all its subtleties or enjoy with a wide variety of rich sauces and hearty fare.
Reserve Serendipity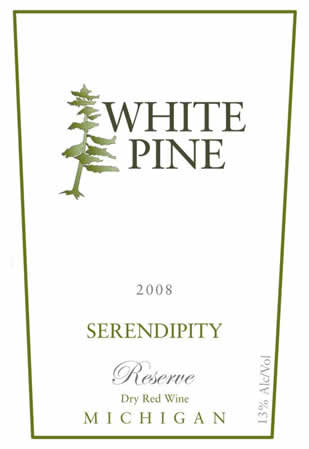 A classic blend of the world-famous Cabernet sauvignon, Merlot and Cabernet franc grapes, Serendipity shows the potential of Southwest Michigans climate and soil to produce a truly world-class red wine. Brambleberry and dark cherry aromas lead with hints of vanilla, chocolate and cedar. The palate is rich and bursting with dark fruits supported by firm tannins and just enough acidity for balance and age-ability. Enjoy with beef, lamb or a special occasion.
Dry Riesling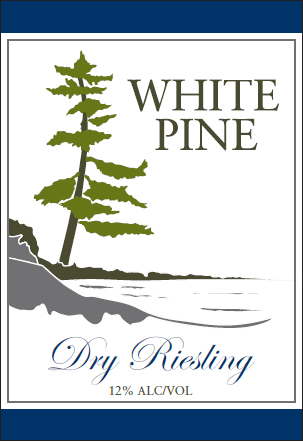 Granny Smith apples, peaches and pear aromas and flavors with a hint of lime zest. This drier style of the classic Riesling wine compliments just about any kind of lighter cuisine. Enjoy!
Pinot Grigio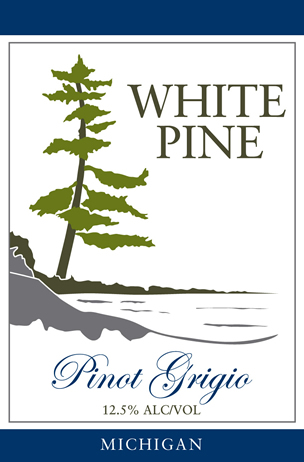 Pinot grigio has found a home in southwest Michigan!
The crisp acidity supports a palate of honey dew melon and apple, with a hint of lilac blossom. This is the perfect wine for sipping ice-cold on the deck or by the warmth of a fire on a chilly autumn night. Enjoy with seafood, salads or poultry.
White Expression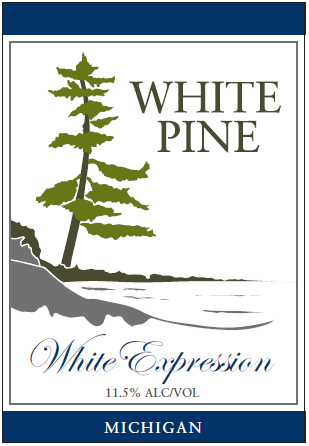 Lovely aromas of peach, melon and honeysuckle dominate. Delicate flavors of apple, pear, and mango are supported by crisp acidity leading to a long, satisfying finish that begs for another sip. Our White Expression is an excellent accompaniment to traditional fare, spicy Asian dishes and today's "Fusion" cuisine.
Dune Shadow Red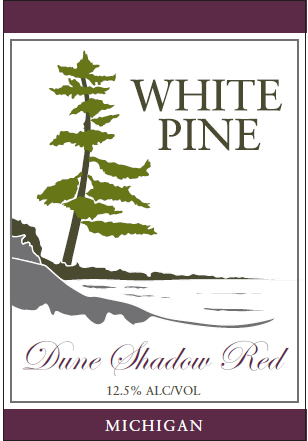 Intense dark cherry, brambleberry and plum aromas are followed by a mosaic of flavors. Hints of chocolate and cedar interplay with the bright cherry and berry flavors supported by soft tannins and acidity. Enjoy with hearty fare like roasts, burgers and tomato-based sauces.
Red Expression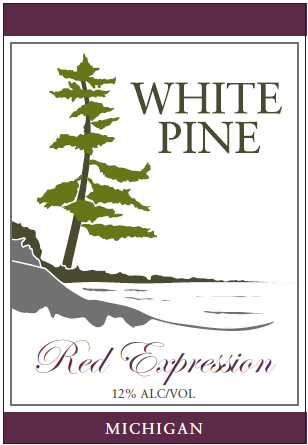 Red Expression is the perfect wine for any occasion. Loaded with intense aromas of raspberries, dark cherries and plums. The palate is silky smooth highlighting the bright fruit flavors. Pair with everyday foods like pasta, chili of your favorite grill foods.