White Pine Winery
Southwest Michigan Winery and tasting room
Spring in the Vineyard
It's spring time! TIme to finish pruning the bearing vines and get the young vines ready for the growing season. We cut back the vines to 4 or 5 buds at the base in their 2nd season so they can grow a strong shoot that will become the trunk for the new vine. The grow tubes protect the new growth from wind, deer and weed sprays. Very soon we will build the trellis for these vines. Stay tuned as we show you their progress this year!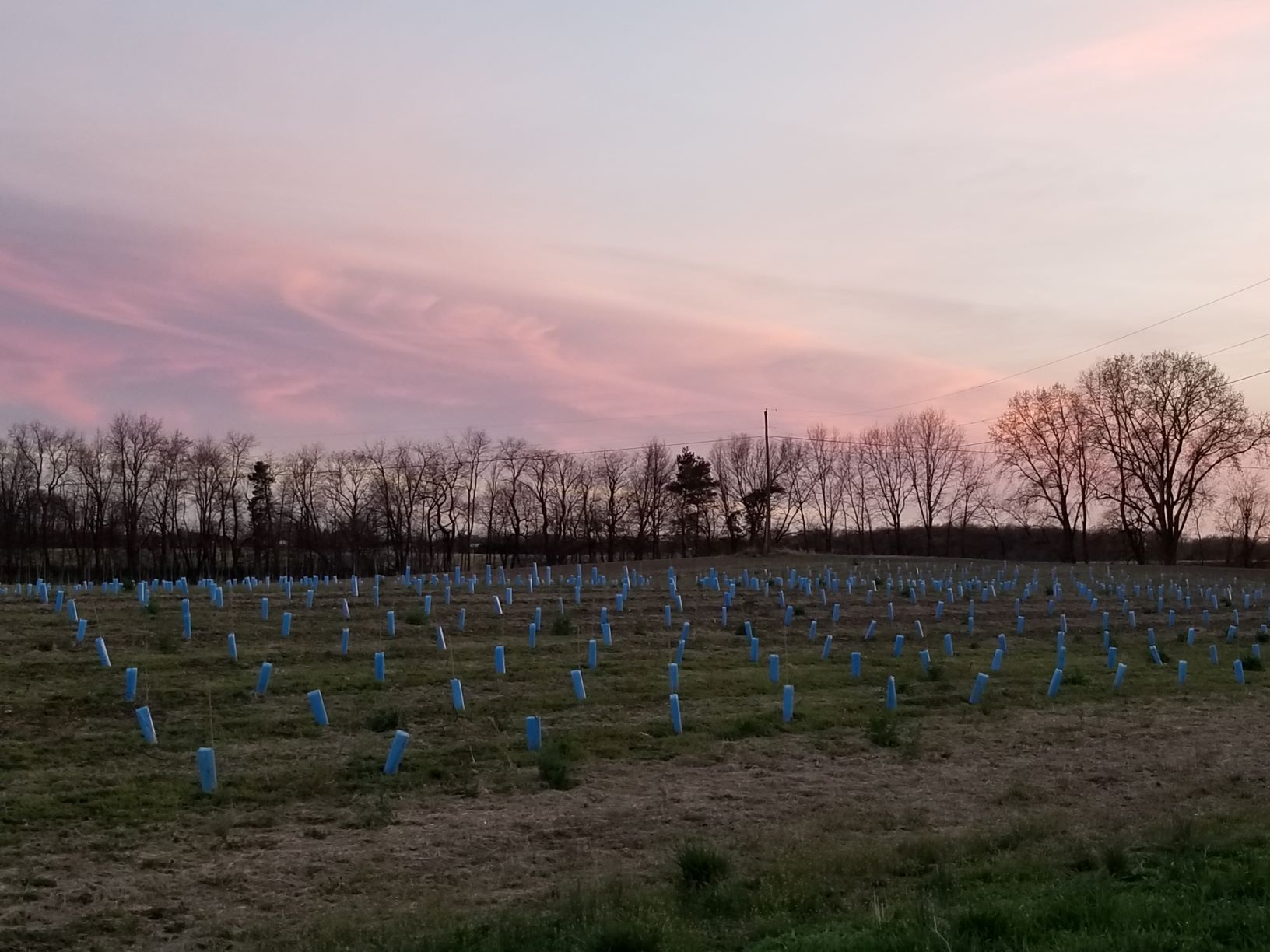 White Pine Winery Summer News!
The summer season is upon us and we couldn't be happier! We love all the summer activities and all the people who stop by our tasting room while in St Joe. The sun, sand, fishing, boating, bicycling, wine tasting… you know what I'm talking about. Summer in Southwest Michigan is the best and we want you to enjoy all there is in the region.
In the vineyard, we are pleased to see that nearly every vine is pushing shoots from the base of the trunk. I mentioned in the last newsletter that the vines were badly damaged by the extreme cold temperatures from the polar vortex last winter. We knew there would be no crop on our vinifera vines but hoped they would grow back and be ready to bear a crop next year. And that is exactly what we're finding so we're happy. The young vines are growing and all the rain is creating perfect conditions for vines to grow bigger and get closer to making a crop.
Time to Bottle 2017 White Wines
Now that winter is behind us it's time to do the final prep work and get the 2017 white wines bottled. The 2017 vintage was Classic with dry weather from July through September, warm days and our signature cool, Michigan nights. The dry weather is perfect for ripening grapes and the 2017 wines show it. We will soon bottle our first Chardonnay. This wine was fermented in oak barrels in the traditional style from Burgundy. The barrels were older oak so there is very little oak extract / flavor in the wine. By stirring the yeast / lees regularly the wine has become rich and complex but still has crisp acidity to balance creamy cheeses and compliment lighter fare like seafood. Chardonnay is the mostly widely planted white grape in the world and it's easy to see why when you taste this wine.
The Rieslings are flavorful and crisp as we have come to expect from our Michigan whites. But Riesling always has more acid than other varieties of Vitis vinifera. The higher acid balances a bit of sweetness in our Reserve Riesling and, showcases the fruit in our Dry Riesling. Riesling is a light, crisp wine that is NOT always sweet! It is in the same style as New Zealand Sauvignon blanc. The alcohol content is typically between 10% and 12% so it is a wonderful wine to enjoy in warmer weather.
Our second vintage of Lady Slipper Blush will be ready to bottle soon as well. This wine has been extremely popular given the rise of dry rose' style wines in the market place. It is a perfect wine to replace red wines on your summer deck or picnic as it is great chilled and compliments many foods. It's also pretty yummy on its own! Stop by the tasting room and give it a try.
Where to find White Pine wines around southwest Michigan
When you are looking for White Pine wines and don't want to make the trip downtown, you can find them around the area in these fine shops:
Liquor Locker
Liquor Cabinet
Lambrecht's Liquors
Mini Mart in St Joe (New in 2019!)
Hardings of Richland (New in 2019)
We also share a tasting room with Red Cedar Spirits in East Lansing where you can find a selection of our best selling wines alongside the amazing creations of Red Cedar Spirits.
We only offer our wines in shops that fully support the growing wine industry in southwest Michigan!
Our wines can also be found in these fine restaurants that support local wines:
Silver Beach Pizza
Tim's Too
Clementines Too
Schu's
Bistro on The Boulevard
Coach's Bar and Grill
White Pine Winery Harvest 2017
The 2017 growing season has been great! Spring started with just a little frost and then the summer was warm with rain here and there. Now the fall is one of the warmest and driest on record. That means high sugars, low rot and wonderful harvest conditions. The early fermentations are text-book too. So far we have harvested Pinot grigio, Chardonnay and a couple of resistant hybrids for our blends. Riesling, Cabernet franc, Merlot, Chambourcin and the rest of the late-season varieties are hanging on the vines, slowly ripening and developing those complex aromas and flavors that we know and love in our wines.

Come out to wine country between now and Halloween and experience the sights, sounds and smells of harvest! Enjoy wines from past vintages, some great food, farm markets, fresh apple cider and donuts. Take a walk along Lake Michigan on a quiet beach now that the summer crowds are gone. Enjoy the season.

Dave Miller