White Pine Winery
Southwest Michigan Winery and tasting room
White Pine is Hiring!
White Pine Winery is hiring for 2023! We are offering a position our tasting room. See below for details
Tasting Room Hospitality Position
White Pine Winery has openings for Hospitality Host / Hostess (HH) position at White Pine Winery's tasting room in downtown St. Joseph, MI for summer through December 2023. This is an excellent opportunity for someone who is interested in Michigan's rapidly growing wine industry to be part of the action and receive training in wines and wine bar service. The position offers a fantastic opportunity to learn about wine from some of the region's most experienced people and share that knowledge with customers from all walks of life. We are looking for someone who is energetic, enthusiastic and with a positive attitude who likes working with people and sharing the exciting story about White Pine wines. Wine knowledge is desired but not essential. We offer competitive wage and compensation package.
This position is part time and seasonal, running from April through December, with possibility for extension through winter. The position requires working weekends and holidays.
Description: The Hospitality Host (HH) position involves pouring wine samples for customers while discussing the wines and educating the customer. The HH position includes, but is not limited to the following responsibilities:
Pour wine samples and discuss White Pine wines with guests,
Open and close store,
Restock wine and retail items,
Clean up tasting bar,
Work the cash register and cash out at the end of the day / shift
Daily house-keeping tasks such as taking out trash, wash windows, clean employee restroom and general upkeep of the store including sweeping and vacuuming.
The HH is White Pine's representative to our retail customers and is therefore responsible for selling White Pine wines with a positive attitude and gracious demeanor. The HH may be required to work at some wine events away from the tasting room.
Requirements include but not limited to:
Must be 21 years of age.
Wine knowledge is desirable but not required. Must be willing to learn more about wines in general and White Pine wines specifically. Some reading on own time away from the job is required during training.
Work on weekends and holidays required.
Must be able to lift 40 lbs.
Must be able to stand for extended periods.
Must enjoy people and have a pleasant personality.
Desired but not required to work at off-site events regionally.
White Pine Winery is an equal opportunity employer.
To apply send one page resume' and one page cover letter describing why you want the job. at This email address is being protected from spambots. You need JavaScript enabled to view it. or Phone: 269 281-0098 and leave message with contact details.
Our Wines
The saying, "Wine is made in the vineyard", is true. Grapevines produce grapes that are turned into wine. But there are so many factors determining whether the wine is average or excellent. Our wines are made in the vineyard with great attention to the smallest details.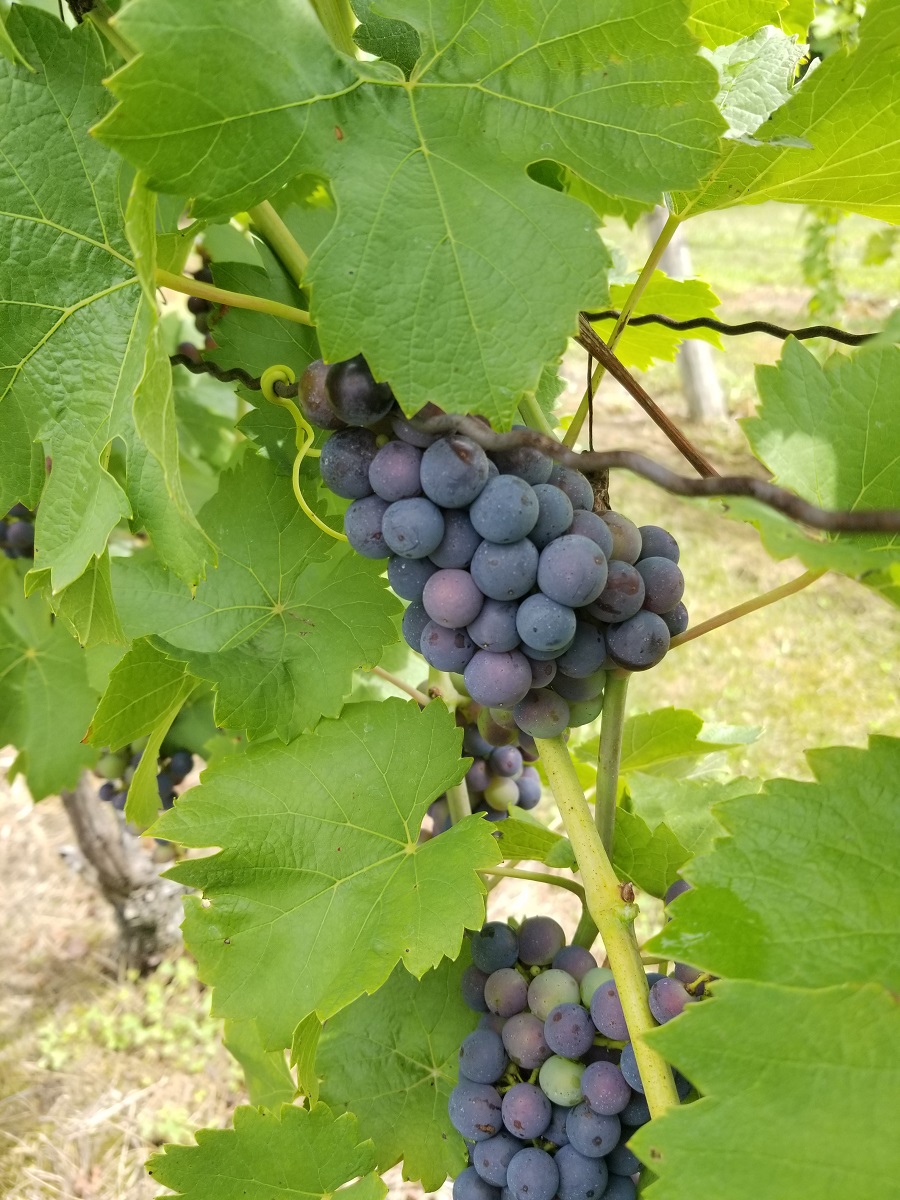 Vineyard ecosystem
Wine is an expression of the vines interacting with their environment. The weather in each vintage determines the quality of the vintage, the soil, slope, aspect and place on the planet determine the general conditions of an appellation and the wines.
We respect the land. We do not use synthetic fertilizer on our vineyards. We do use natural cover crops in row middles as they are in balance with the area's microbes, insects and plants. Our vineyard management system uses best practices to produce the best, most flavorful and balanced fruit. We use sustainable practices to minimize the impact of the of our farming operation on the environment. By using cover crops and no synthetic fertilizer, vine growth is reduced. Leaves are smaller, shoots are less vigorous, and clusters of grapes are exposed to sunshine. This reduces disease on the grapes and allows them to ripen fully producing the balanced, flavorful wines.
Vineyard Site
Our vineyard site was chosen for it's location near Lake Michigan. Great vineyard sites in cool climate regions like Michigan share certain characteristics: High relative elevation; gentle slope, southern aspect, well drained soils and proximity to a large body of water to moderated temperatures. Our vineyard site was chosen for all of the above factors enabling it to produce premium wine grapes.
The Grapevines
Once the site was selected the choice of plant material, vine x row spacing and trellis type form the foundation for the vineyard that will produce wine for decades to come. We carefully studied the above factors and chose the best combination of Variety, rootstock, vine x row spacing and trellising system to produce the best wines possible. Our attention to detail has paid off with wines like our Sophie's Vineyard Cabernet franc and Reserve Riesling.
There is great attention to detail during the growing season to balance the vine crop load and open the vine canopy, techniques used in the world's greatest vineyards to produce the world's best wines. It is labor intensive but the effort shows in every bottle we produce.
Growers
Our vineyard only produces a little over half of the fruit required to produce our award-winning wines. We only purchase fruit from growers who hold the same principles as we do at White Pine. That means we pay more for grapes because they receive all the care and attention to make great wines.
Wine Making
Simple is better. Ripe grapes make great wine. Basic principles of clean, sound winemaking bring out the best from our grapes, producing wines full of flavor, aroma, are well balanced and are great with food.
Our goal is to produce the very best possible wines from Southwest Michigan and the Lake Michigan Shore Appellation. That means we use expensive grapes and some expensive, time consuming processing techniques but they give the best results. While our wines cost more, we feel they offer great value given their overall quality and consistency.
Some of our wines are fermented and / or aged in oak barrels. Our research shows that French oak barrels produce the most subtle flavors to enhance our wines. They compliment the fruit without dominating flavor or aroma. French oak barrels cost twice what American oak barrels cost but we feel they are the only kind of barrel to use to produce the best wines.
Philosophy:
Our overall philosophy is to use the best grape growing and wine making practices to make the best wines from the region. Our portfolio of wines is relatively small as we want to focus on those grape varieties that perform best in our climate and soils. Part of exploring the region's potential means trying new things when the opportunity arises. This brought us Teroldego Reserve and soon, Pinot noir Reserve.
We are just beginning to see the impact of various soils in our region on the grapes and resulting wine. A great example is our Sophie's Vineyard Cabernet franc. It grows in our heavier, clay loam soil and produces a wine perfumed with fruit aroma and bursting with fruit on the palate. The great wines of the Right Bank in Bordeaux are famous for growing on heavier soils. Our Riesling Reserve grown on our clay loam soil brings another example of the perfume and broad palate of flavors produced on our farm.
We are excited to continue exploring variety and soil interactions and impact on wines. Watch as we continue to produce wines from unique vineyard sites.
We hope you enjoy exploring our wines as much as we enjoy making them!
Dave Miller PhD
Owner / Winemaker
5 August, 2022
Purchase White Pine Wine at These Stores
As a Boutique Winery our production is small and most of our sales are through our tasting room and Wine Club. However, we our wines can be found in several stores regionally when it isn't convenient to stop by the winery. Below is a list of stores who carry our wines:
St Joe, MI: Liquor Cabinet, Liquor Locker
Sawyer, MI: Sawyer Garden Center
Bridgman, MI: Hardings
Richland, MI: Hardings
Grand Rapids, MI: Total Wine and More
Our wines are also served at the following restaurants:
Silver Beach Pizza
Clementine's Too
Bistro on the Boulevard
Houndstooth
Lake Michigan Shore Wine Trail Video
The Lake Michigan Shore Wine Trail commissioned this video from Wine + Words for our new campaign to tell the story of our World Class wine region.
White Pine Winery Summer News, 2021
May 27, 2021
Dave Miller
Summer is here and we love it! Summer 2021 looks fantastic! We love where we live and we love sharing it, especially what comes from our land – wine.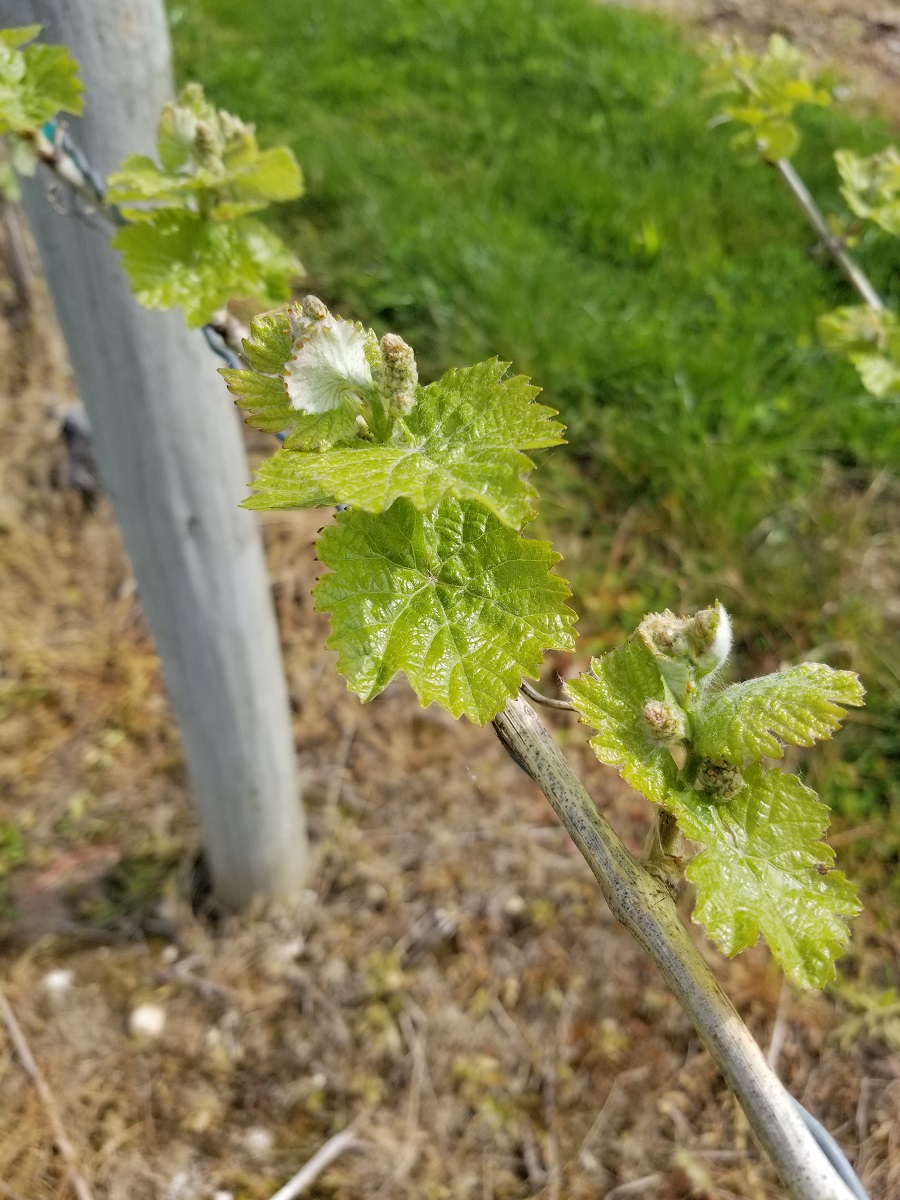 In the vineyard, the vines escaped damage from frost the mornings of May 10th through the 12th. Shoots are growing and the flower clusters will soon bloom and set the 2021 vintage. I love working with the vineyard, especially in a year like 2021 when there is great crop potential and, the possibility for a great vintage (great vintages occur during dry years). The vineyard crew is removing suckers from vine trunks and extra "frost canes" we left just in case.
Our new Chambourcin vines will produce their first crop this year along with Marquette. Those grapes will make Dune Shadow Red, Lady Slipper Rose' and Mirage. Traminette is a year behind and will bear fruit in '22. Sadly, our Chardonnay vines were killed by a hard freeze during spring 2020. As much as we want Chardonnay on our land, we are very aware when Mother Nature sends a signal that a variety is not well suited to a site. That was the message we got last year so we replanted the Chardonnay block with more Riesling and Cabernet franc vines. We included some new Cab franc clones and are excited to try the wine in a couple of years.