White Pine Fall News 202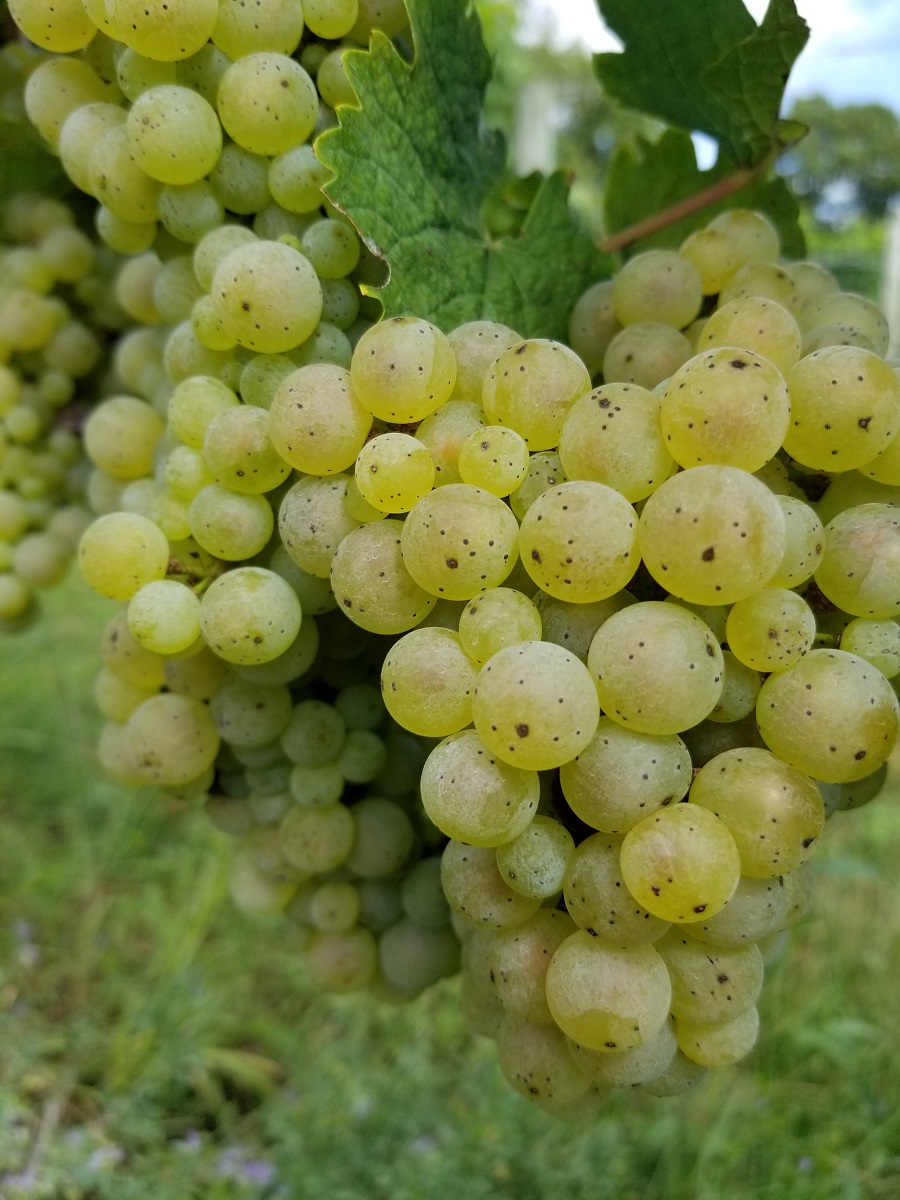 0
By Dave Miller
We're celebrating White Pine's 10th Anniversary this month (September)! We wonder where the time went but we are happy to be here and producing the kind of wines we think best showcase the terroir of southwest Michigan. Help us celebrate by taking 5% off 4 bottles; 10% off 6 bottles and 15% off 12 or more bottles. Wine club members get 15% off starting at 6 bottles. Stock up on some of our limited production and experimental wines like Borealis 2018 and Muscat Ottonel 2019!
Labor Day has passed and cooler temperatures have arrived– a sure sign that fall is here along with grape harvest and wine making season. We couldn't be happier! This year we have a nice crop of grapes that are ripening perfectly in the warm, dry conditions. It's going to be a very good vintage. In fact, it's going to be a great vintage! If one looks back at the great vintages in Europe, they always come following warm, dry summers with just enough rain to keep the vines active. That allow the grapes to accumulate sugar and make flavor and color.
But the dry weather also brings with it less pressure from molds and mildews, less bunch rot, less vine canopy growth which keeps the grapes exposed to the sun and, less weed growth which just makes it easier to manage the vines. The forecast for cooler weather ahead will enhance color development while at the same time retaining acidity for wine balance and longevity. Oh, yeah, there are going to be great wines this year!
We are thankful that we are looking at a spectacular vintage after everything all of us have endured this year. If we look hard, there are some good things to remember about 2020: more family time, more time out of doors (my favorite 😉), a slower pace to life and now, great wine.
In the cellar we are have bottled our 2019 white wines and have yet to bottle the 2019 reds. If you remember, we did not have a crop last year due to the polar vortex. So we purchased some white grapes in northwest Michigan and our red grapes came from Washington. While our goal is to make Michigan wines using Michigan grapes, we have to have something to sell so when there is no fruit available we go out of state. With that said, the Merlot and Cabernet franc from Washington are both very good with the Merlot edging into the "Excellent" category. We will bottle those in November and they will be available sometime in 2021. We will release our 2019 Leelanau Peninsula Pinot grigio and Old Mission Peninsula Chardonnay by the holidays this year so stay tuned for information on that! The wines are outstanding and show off the very cool conditions experienced in northwest MI last year.
Our new grape planting on our Home Farm finally has a trellis! We will see the first fruit from those vines in 2021 and are making plans to expand the wine production facility to accommodate the new grapes. We will add a small tasting room with lots of outdoor space for a seasonal (May through October) wine tasting experience at the winery. We plan to have that operating by May 2022. It sounds like a long way off but it's really not. Look at how 2020 is flying!
There are lots of things to do in wine country this fall even under Covid restrictions. So make plans now to hit the Wine Trail and visit wine country! We hope to see you soon!