White Pine Winter Blog 2020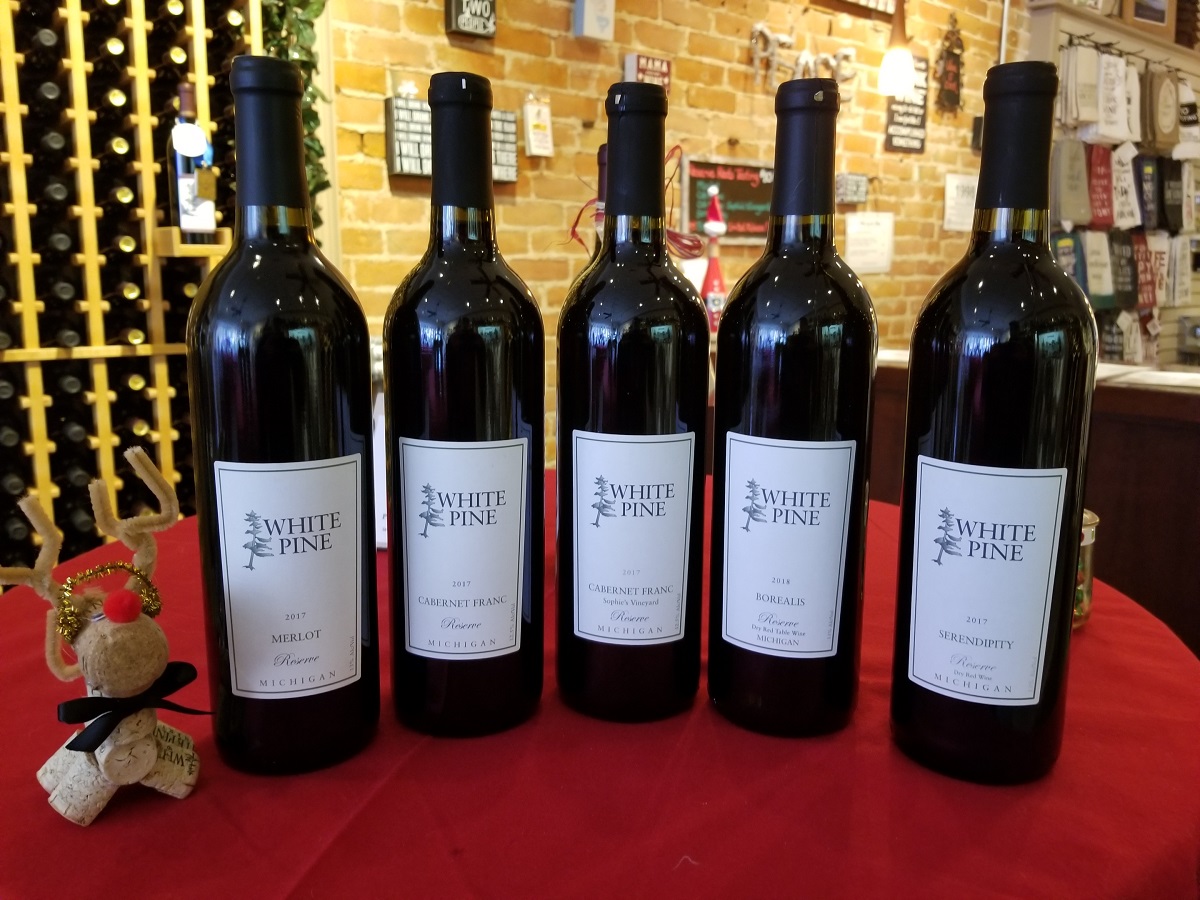 February 14, 2020
by: Dave Miller
I recently attended the Unified Wine and Grape Symposium in Sacramento, California. It is the largest show for the grape and wine industry in North America so it's the perfect place to learn about what's new in equipment, wine making and grape growing and, the latest industry trends. During the conference I heard time and again about the grape-glut that has gripped California (reports are that there is an excess of 30,000 acres of grapes) and, wine sales have stopped growing, a trend that has been ongoing for well over 2 decades. So what's going on?
Blame it on millennials.
That's what I heard. They are the most important up and coming alcohol consumers but they are not loyal to wine. Millennials like craft spirits, craft beers and wines but they also like hard seltzer. The hard seltzer market has exploded in the last year or two and one reason is that they do a good job advertising that they have zero carbs. Millennials watch their diets and want to reduce their carb intake to stay healthy, fit and trim. OK, I am also aware of carbs and I'm a Boomer. Dry wines also have very low carbs - 1 to 2g per serving. Sweet wines are another story. They are loaded with carbs because they are loaded with sugar. But dry, classic wine styles have1 to 2 carbs, low calories and healthy antioxidants, a claim the hard seltzer folks can't make.
I wanted to share this story because I focus on dry, classic wine styles at White Pine. They are low in carbs and calories (110 calories / 5 oz serving), but wine offers so much more than hard seltzer. Where does hard seltzer come from? It's mostly produced by mega-beverage corporations that have distribution and advertising power. They use water, alcohol and flavoring from somewhere. Local products like wine from small producers like White Pine support the local community. They preserve ag land, reduce our carbon footprint due to the fact they are not transported thousands of miles and, they provide a living for members of the local community, like us and our staff. That supports the local economy and ensures that our customers get a unique, hand crafted product that is good for them and good for the region in so many ways. I can take you into our vineyard and show you grapevines capturing sunlight to make grapes. They remove carbon dioxide from the air and turn it into grapes which become wine. It's amazing when you think about it and it's happening right in our backyard
So the next time you hear about how great hard seltzer's are, don't forget your local beverage producers also have products that are great and great for you. We don't have huge advertising budgets but, you can come talk to us in the tasting room and we can share our story with you face to face. What is better than that?
See you soon!