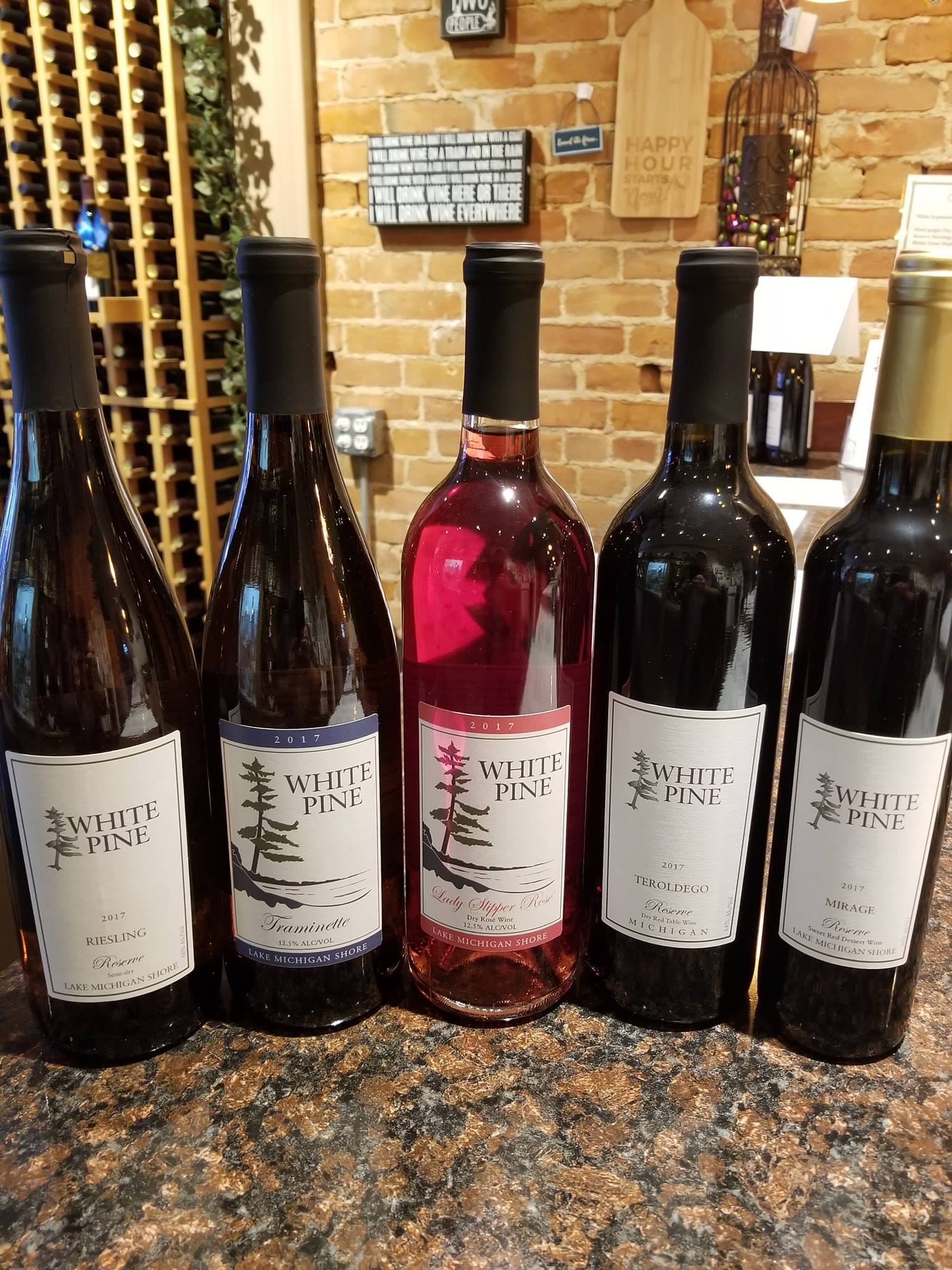 White Pine Spring News 2019

The Spring Equinox is here and we couldn't be more excited! We have some great new wines for you to sample in the tasting room, some new awards and our 5th annual Celebrate Spring! Food and wine pairing event is just around the corner.

New Releases:
2017 Lady Slipper Rose': The 2nd vintage of our Old World-style, dry rose'. This wine won a gold medal at it's first competition the Michigan Wine Competition! It's beautiful, garnet color leads to a palate of spring berries and early summer cherries. It's soft on the tongue with just enough acid to balance the fruit and make it perfect for pairing with anything from the grill.

2017 Reserve Riesling: This is our traditional, Kabinet -style where we stop the fermentation to retain sweetness from the grapes. By not fermenting all of the sugar, the alcohol content is kept at around 10%. With just a hint of sweetness, flavors of apricot and green apple and mouth watering acidity, this wine will pair with any spring bounty from the forests and fields of the upper Midwest.

2017 Mirage: Our 2nd vintage of this instant classic. This is our Port-style dessert wine where we add wine spirits to increase the alcohol to 20% and then sweeten for a long finish. It is the way to end any meal or, just to have a sip at the end of a long day wandering the dunes in southwest Michigan.

2017 Pinot grigio: Michigan Pinot grigio is more like its European counterparts than like California examples from this grape. Our 2017 is bursting with apple and melon with a hint of pear that overlay crisp acidity. It's a light, refreshing wine that is our go-to on the summer deck.

2017 Traminette: Traminette is the daughter of Gewurztraminer and Seyval blanc. Loaded with peach and mango aroma with orange blossom highlights. A hint of sweetness balances the acidity and let's the fruit flavors shine! Pair with Thai curry or anything from southeast Asia.
2017 Teroldego: Pronounced Ter al' di go – this is an ancient Italian variety tradtionally grown in the foothills of the Dolomite Mountains in northern Italy. Our grapes come from Daddy Long Legs vineyard near Frankfort, MI Deep, ruby color leads to an earthy, rich palate with hints of plum, truffle, cigar box and a hint of mocha. Only 35 cases were produced of this experimental wine so get some while you can!